Black Desert Online – Daily Hunting Quests
Warning: A non-numeric value encountered in /customers/7/9/a/urzasarchives.com/httpd.www/wp-content/plugins/mashsharer/includes/template-functions.php on line 866
Hunting Dailies
There are two daily missions you can do to push your hunting experience tremendously. The problem is the following: these two dailies needs to get triggered before they are available. In the lower level area they will reward you with more than one hunting level up per day, while at the higher hunting levels (professional 9+) they'll give up to 1% per quest.
Quest Trigger
First we will check out how to activate the hunting dailies!.
Bee Hurts Farm
Requirements: You need to be at least Gathering Beginner5 and you need to have at least 10 Amity with Alfredo in Velia.
Once you reached those requirements you can start the question chain at Alfredo in Velia.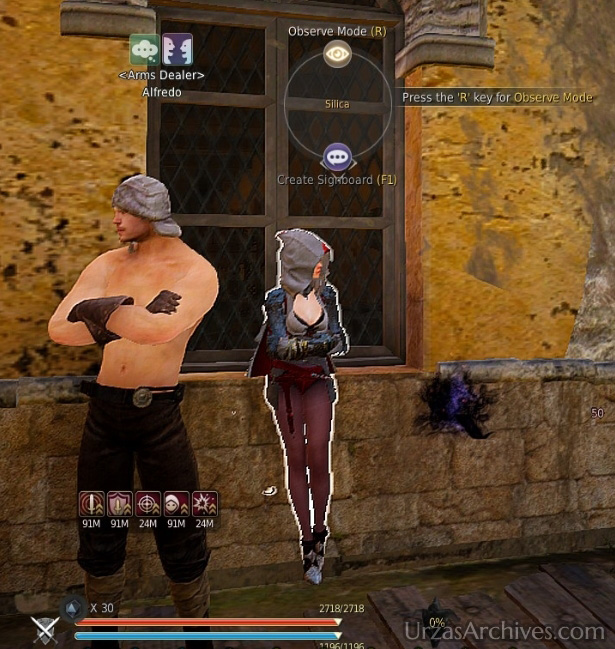 To complete the quest you need to go to Daphne DelLucci to get "Daphne's Matchlock"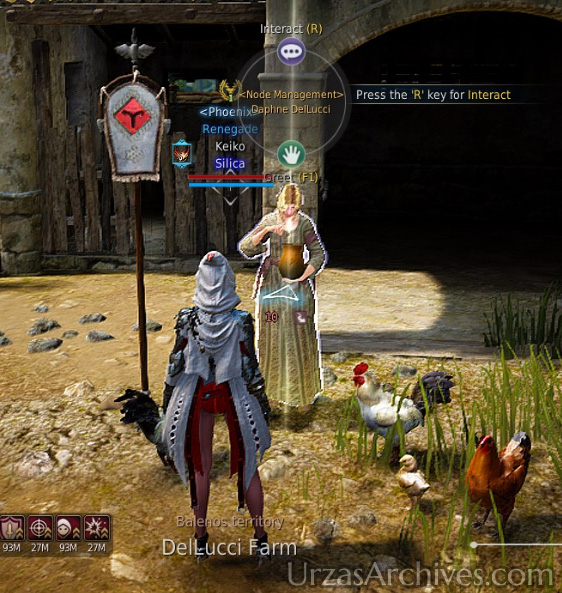 Once you arrived at the node, talk to Daphne and accept the quest "Bee Hurts Farm". To finish this quest, you have to lend the Practice Matchlock from Daphne. After that you need to go into the forest north of you current location. Shoot at least 3 beehives then turn in the quest.
Accept the concluded quest (repeatable) and you'll get a Beginner's Musket.
Hunting-Loving Hunter
After you finished the "Bee Hurts Farm" quest, you'll gain access to the following quest path: Daphne wants you to look for Chuck Laurie, which got lost in the Olvia Mountains. Go to Velia and talk to the Black Men in the tavern. He will show you a waypoint – just follow it.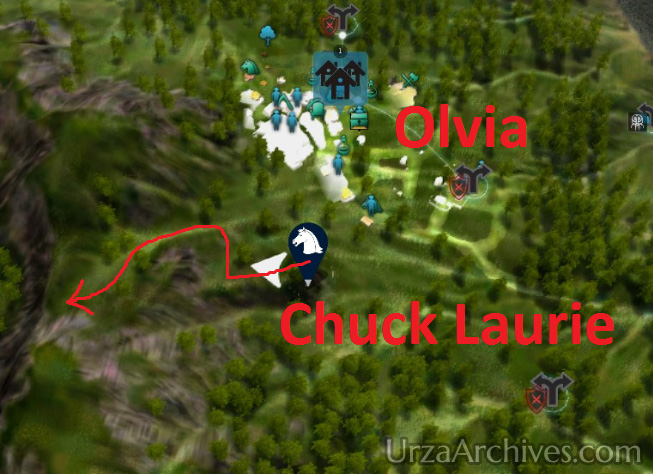 Talking to Chuck will trigger the first of the two dailies: "Fly like a Butterfly, Sting Like a Bee!"
Brothers at Lake Kaia
To start this quest, you need to finish "Fly like a Butterfly, Sting Like a Bee!" at least once. Chuck will send you to his brother at the Lake Kaia, Leo Laurie. Move to Lake Kaia and talk to his brother, you'll acquire a butcher knife and five deer meat which you need to start the second daily. Once you talked to Leo you will be able to take the second daily: "An Epicurean Alligator"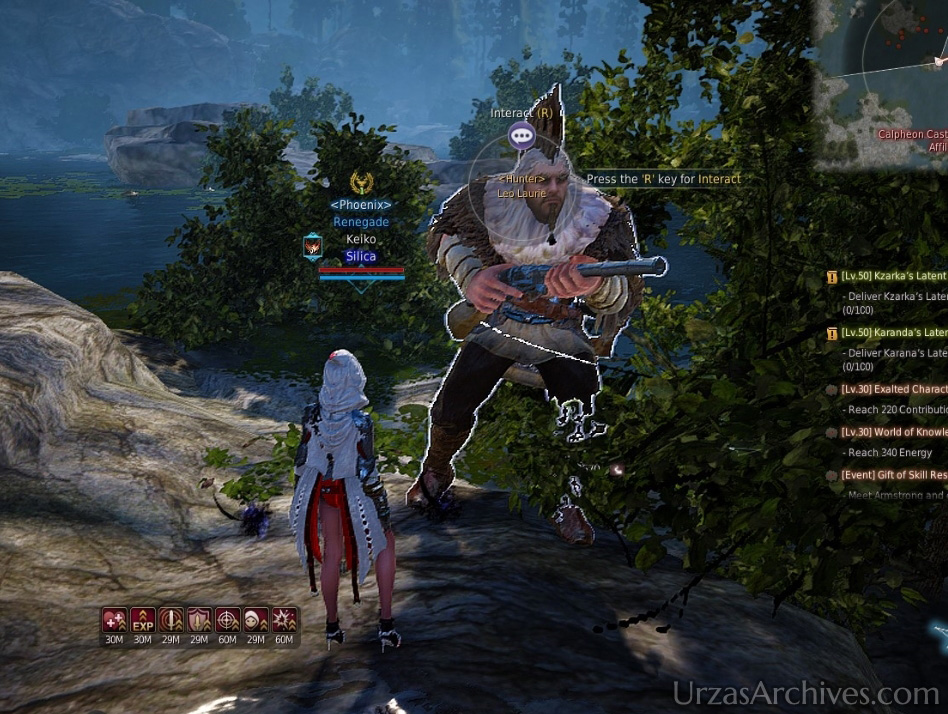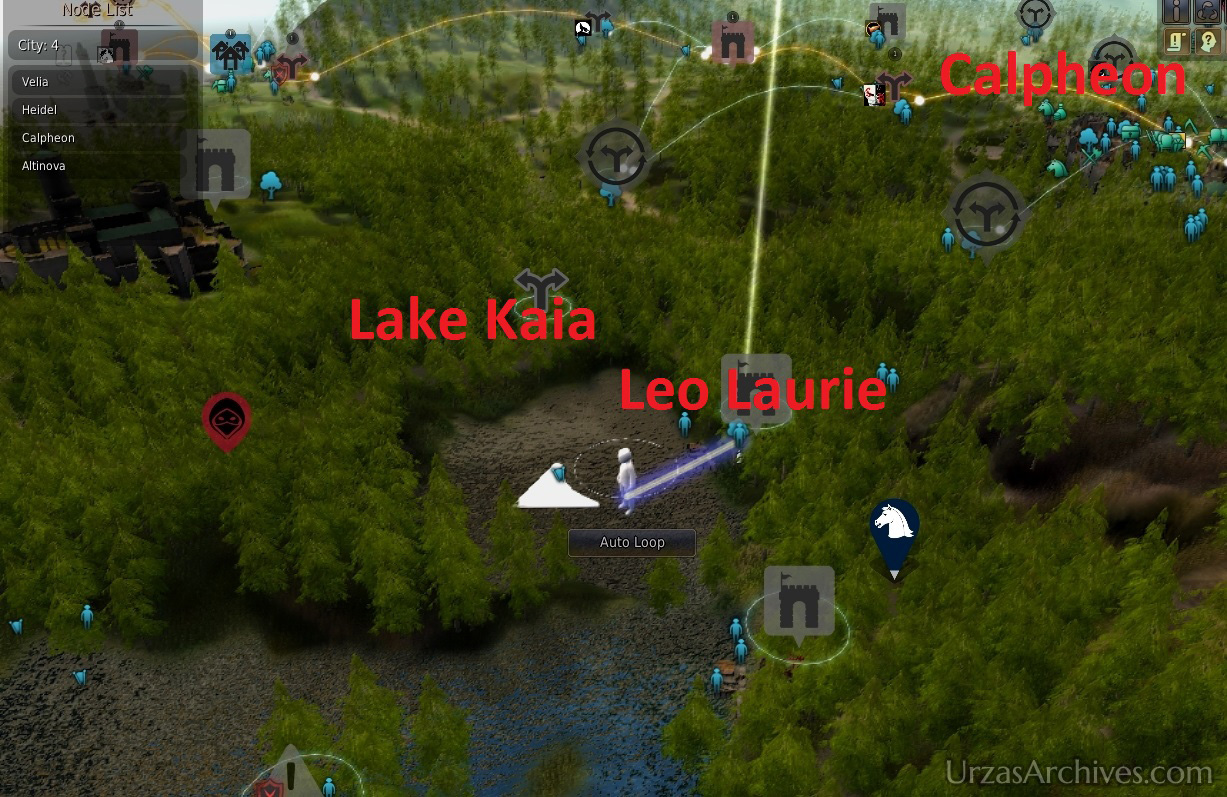 Daily Rotation
To finish the dailes as quick as possible buy 10x Weeds and 5x Deer Meat from the auction house.
1. go to Chuck Laurie
2.1. if you have 10x Weeds = finish the quest by killing the witch deer
2.2. if you don't have 10x Weeds = go downhill and collect 10x Weeds at the plain where you accept the quest. After that = finish the quest by killing the witch deer
3.1. if you have 5x Deer meat = go to Leo Laurie
3.2. if you don't have 5x Deer meat = climb the mountain in the north-west to Florin and kill, some deer gut them to gain their meat
4. go to Leo Laurie and finish the rotation.
5. profit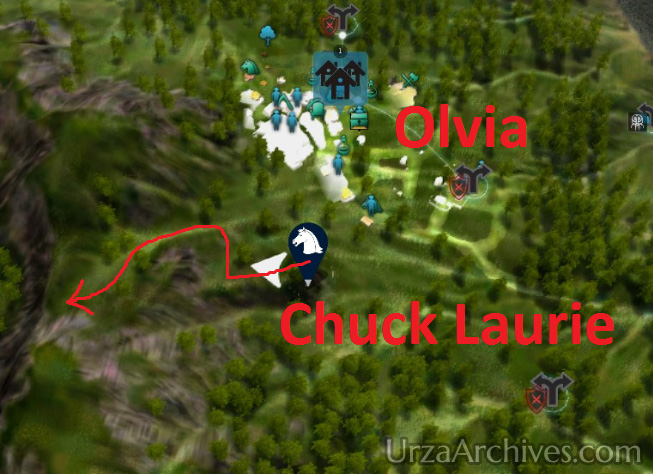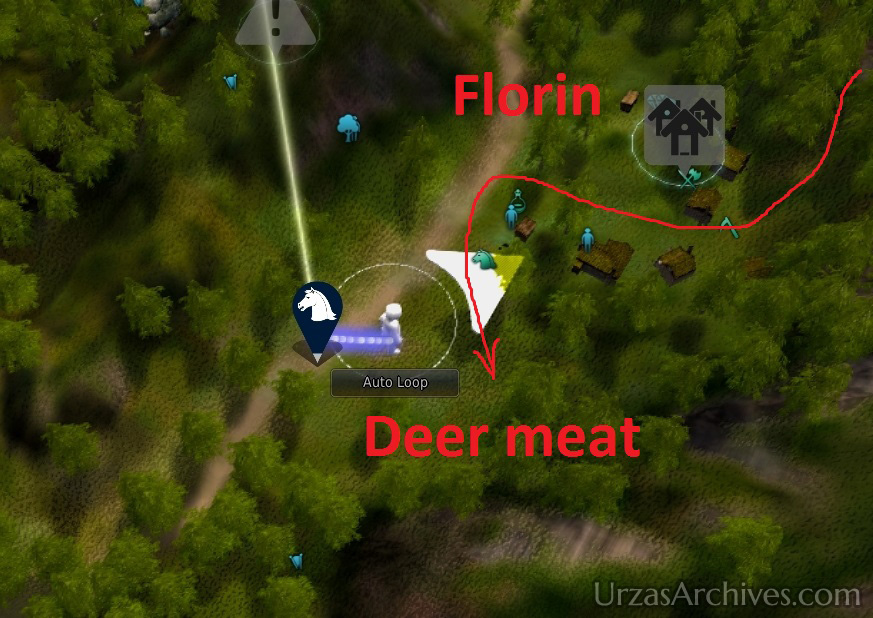 << Back | Next >>
Hunting Guide – Introduction
Hunting Guide – Basics
Hunting Guide – Blue Whale Hunting
Hunting Guide – Hunting Khalk
Hunting Guide – Humpback & Crocodiles
Hunting Guide – Daily Hunting Quests
Hunting Guide – Last Words