Black Desert Online – Blue Whale Hunting
Warning: A non-numeric value encountered in /customers/7/9/a/urzasarchives.com/httpd.www/wp-content/plugins/mashsharer/includes/template-functions.php on line 866
Preparations
Needed items:
• a boat (normally, whales only appear in the water…normally)
• Hunting Musket(s) (~5-10 muskets recommended)
• a butcher Knife (think on Crossi)
• any optional items
• at least one "Gunner" and one Captain
Execution
Every blue whale will be announced by a server message in the current channel. There are 3 different spawning locations: Calpheon Sea, Balenos Sea and Mediah Sea. As those whales are not connected to each other it is possible that all three of them spawn at the same like – e.g. after a Server Maintenance.. I recommed doing whale hunt with more than a single group because a blue whale has 5'000'000 HP and will die fairly slow if not enough people are attacking it. You could call him "living tank". Therefore it's really important to bring backup muskets to prevent that you have to leave the hunt to repair the ones you have taken with you.
Before you start your hunting trip, you need to know where the whale spawned. oceans in BDO are extremely huge. As the whales have fixed spawn locations and swim a fixed rotation you can use the following map the check where you have to go based on the whale spawned
We will start with a few information and tips for the captains: It is recommended to sail behind the whale to react quickly to his fast turn-arounds. In addition this position will allow your gunners to hit the whale with the highest efficiency. Every turn or direction-change is predictable while looking at the small water bubbles which are appearing a a few seconds before the actual turn. Experienced Captains are able to turn their boat for 180° in an instant. To do a 180° quick turn you need to set a waypoint behind you. If you want to turn just press "s+t" shortly. You will see this instant turn is much faster than turning than the manual turn with "w"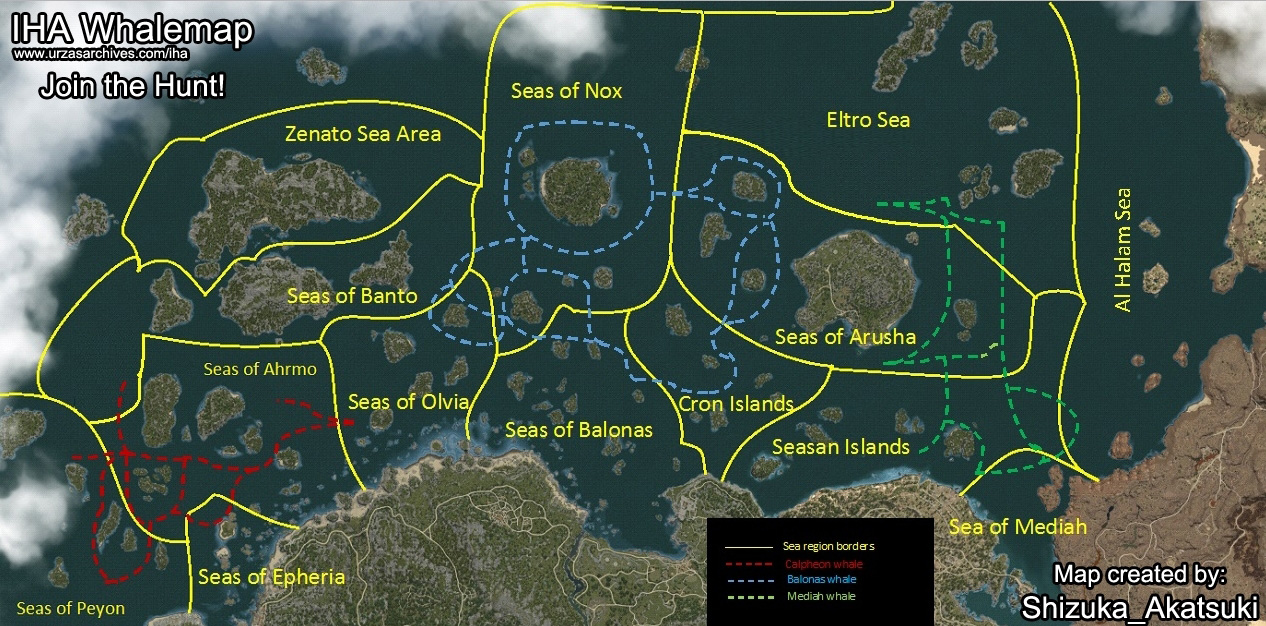 Now, let's talk about the DD's or "Gunner" role. It's important to shoot at the whale (you don't say). The best point to aim is between his tail and the backside part of his body. To improve your field of view "fov" you need to use your arrow-keys (on the right side of your keyboard) and turning your crosshair on the highest left or right position. You shoot when your crosshair is colored red. Also important: before you start shooting, to kneel down by pressing "Space" to increase your range and firing rate.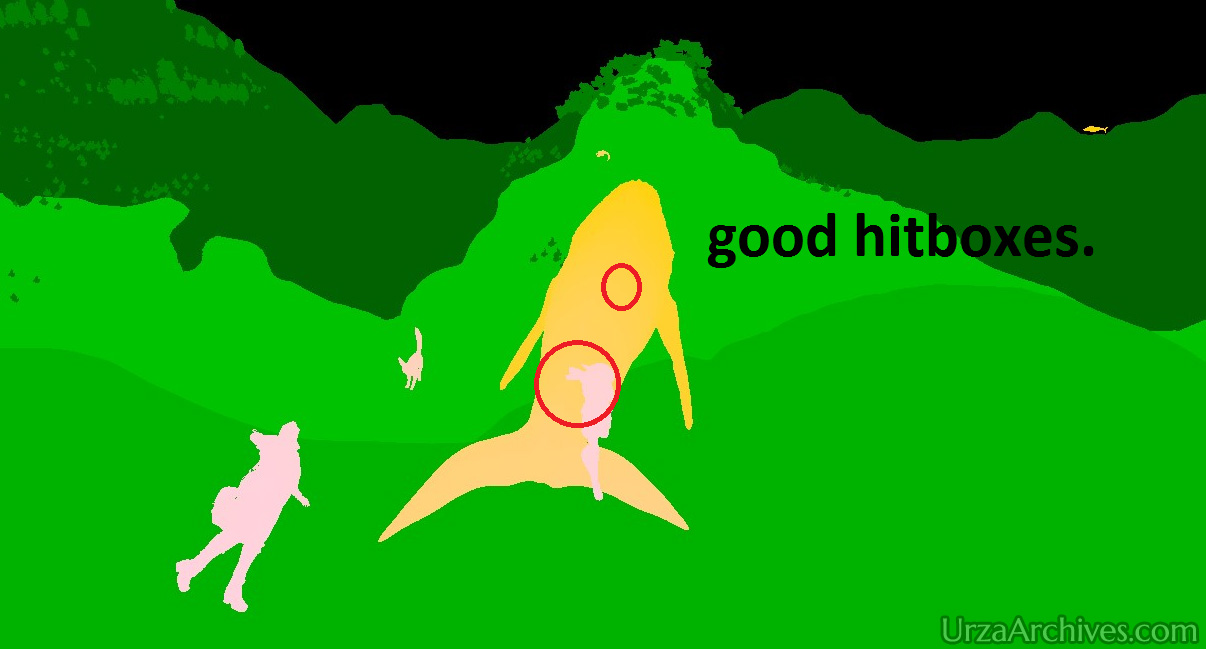 Loot
After you managed it to kill the whale you can gut him with the butcher knife. The following items can be looted by the first five groups leading by damage.
Type
Usage
Effect
Hunting
EXP

Hunting EXP
increases your Hunting EXP
Blue
Whale Molar

Crafting Material
Blue Whale Molar Earring

+100 HP / +5 AP
+2 AP per level
Blue
Whale Meat

Cooking Material
Steamed Whale Meat

Damage Reduction +2
Evasion +8
Duration: 75min
Blue
Whale Oil

Alchemy Material
Perfume of Courage
Perfume of Swiftness
|
All Attack +25
+200 HP
+5 Attack Speed
+5 Casting Speed
+5 Movement Speed
Duration: 20min

Weight Limit +200
Life EXP +20%
Attack Speed +5
Gathering Speed +5
Fishing Speed +5
Duration: 20min

Blue
Whale Tendon

Alchemy Material
Whale Tendom Elixir
Whale Tendon Potion
|
Damage Reduction +100 / +125
Duration: 20sec / 30sec

Heals 500 HP + 300 MP or
Heals 750 HP + 500 MP
Cooldown: 30sec
Recovery +45% if affected by a debuff that restricts actions
Hunting whales takes a lot of time and yields, compared to crocodile hunting the same experience. Compared to Khalk a whale yields less experience.
<< Back | Next >>
<Hunting Guide – Introduction
Hunting Guide – Basics
Hunting Guide – Blue Whale Hunting
Hunting Guide – Hunting Khalk
Hunting Guide – Humpback & Crocodiles
Hunting Guide – Daily Hunting Quests
Hunting Guide – Last Words