Black Desert Online – Hunting Khalk
Warning: A non-numeric value encountered in /customers/7/9/a/urzasarchives.com/httpd.www/wp-content/plugins/mashsharer/includes/template-functions.php on line 866
Preparations
The fugitive Khalk got implemented with the "2nd Valencia Extension" and will place the top hunting monster position against the blue whale. He only has a third part (around 1.7kk or 2kk HP) and is hunted much faster than a blue whale. Of course you can also hunt him solo.
Needed items:
• a horse (Khalk is hunted from the back of a horse)
• Hunting Muskets
• a butcher knife
• any optional items
Execution
Khalk, the latest hunting boss added to Black Desert Online, can spawn in two different locations.. The first location Khalk can spawn is in the Calpheon Territory near the "cyclops land" in the east of Treant / west of Behr. The second spawning location is in the Mediah Territory near the Hashra Cave in the Tungrad Forest located in the west of Tarif. Khalk is a creature designed as a big gargoyle with bat wings. Most of the time, Khalk is flying in the air, if not, he is hanging in a tree. Khalk is vulnerable at any time.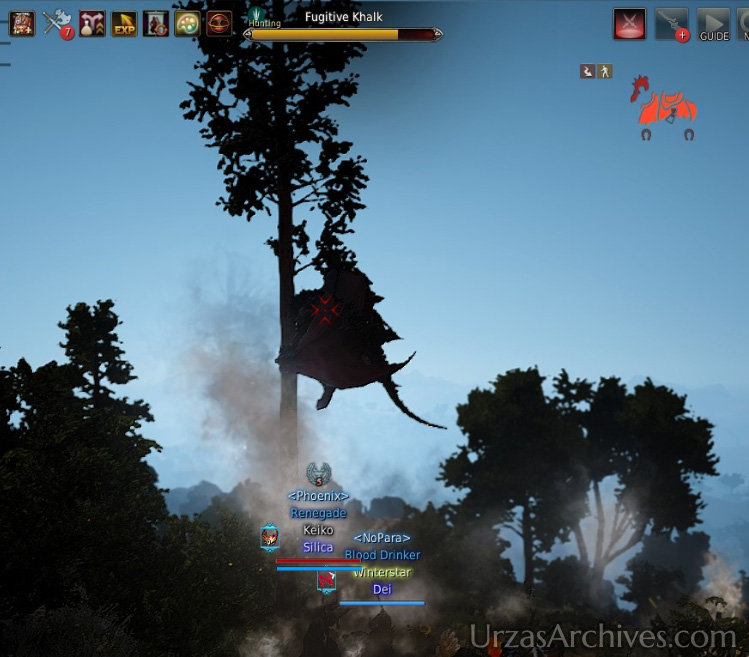 To keep up with Khalk you need to ride a horse. Therefore you need to equip your musket first and then you mount your horse. It's also helpful, like at whale hunting, to move your crosshair to another position at your screen.
Khalk is much more popular than the blue whale so it's more important to pay attention that everybody groups up as only the top five groups will be able to gut Khalk. Every day 24 Khalks will spawn (two per channel) Like the whales, Khalk will be announced with a server message at the current channel.
To optimize your loot while hunting Khalk it is recommended to join a hunting community like the IHA.

Calpheon Khalk Route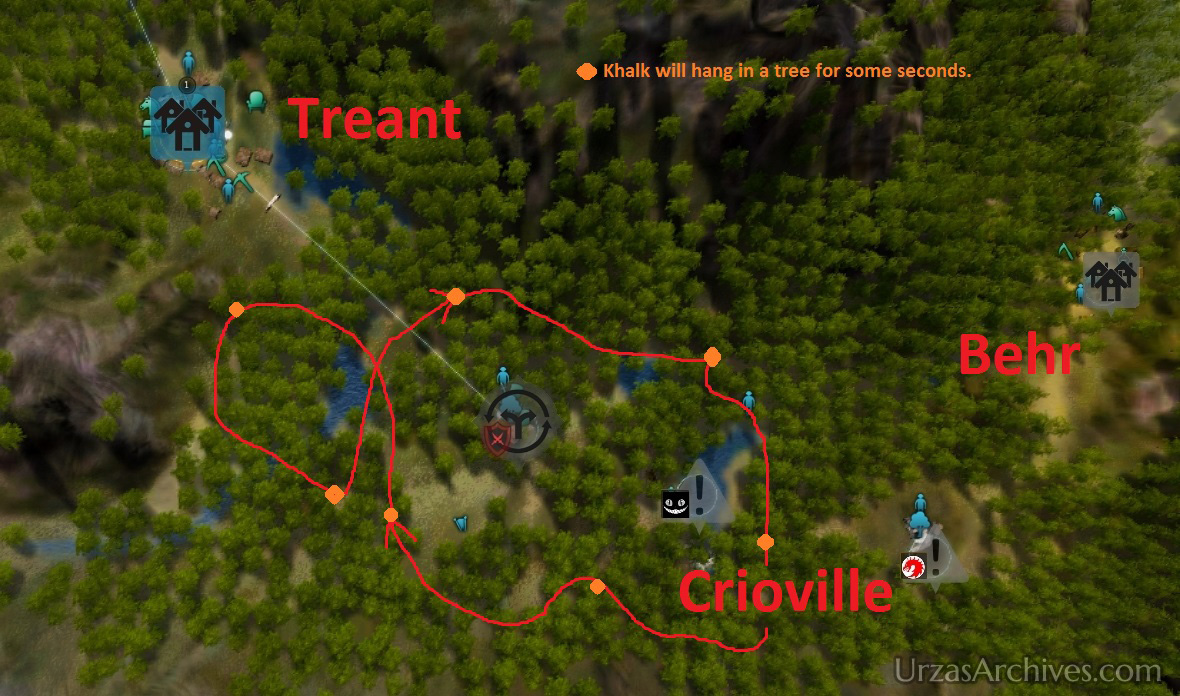 Mediah Khalk Route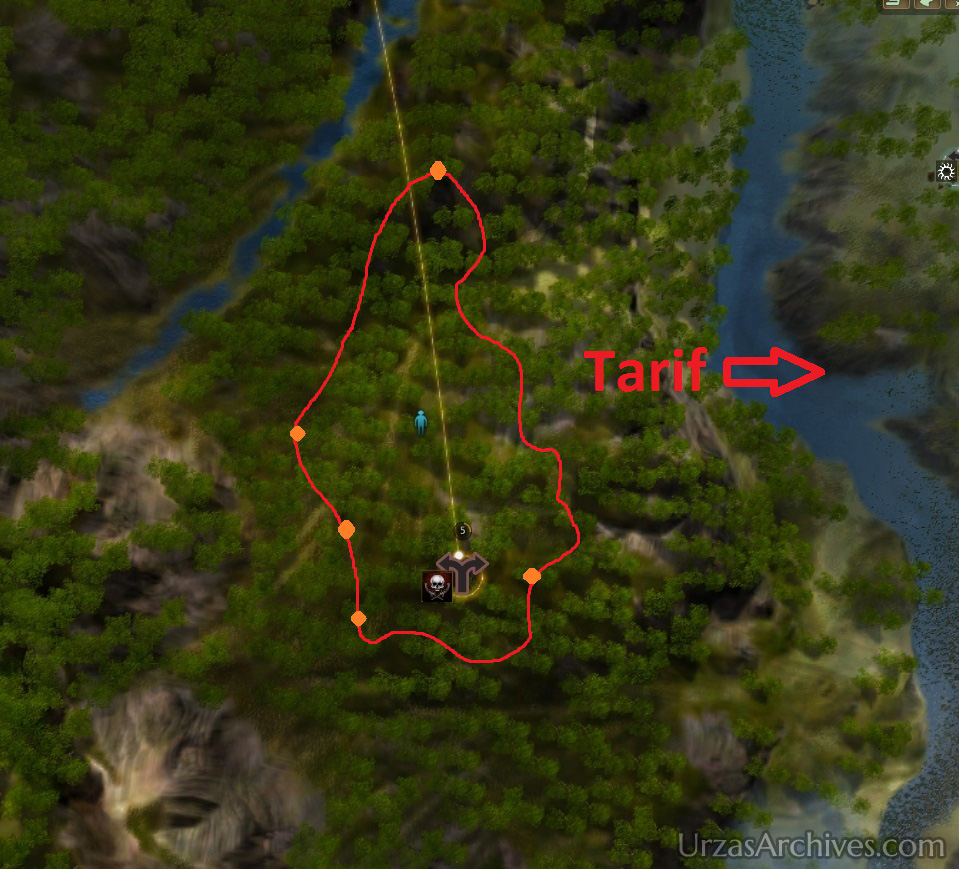 Loot
After killing Khalk, you can take gut him by using your butcher knife. The following items can be dropped by the first fve groups leading in damage.
Type
Usage
Effect
Hunting
EXP

Hunting EXP
increases your Hunting EXP
Fugitive
Khalk's
Shiny Claw

Crafting Material
Fugitive Khalk's Earring

+50 WP/SP/MP
+50 Stamina
+5 AP

+20 WP/SP/MP per level
+20 Stamina per level
+2 AP per level

Fugitive
Khalk's Horn

Cooking Material
Khalk's Fermented Wine

All Attack +7
Movement Speed +1
LP Regeneration +10
Hunting Damage +700
Duration: 60min
Fugitive
Khalk's Skin

Alchemy Material
Khalk's Elixir

All Resistances +10%
Damage Reduction +15
+100 HP
Movementspeed +5%
Duration: 20min
Khalk's
Wings

Housing Decoration
Evasion +15
Duration: 1h
<< Back | Next >>
Hunting Guide – Introduction
Hunting Guide – Basics
Hunting Guide – Blue Whale Hunting
Hunting Guide – Hunting Khalk
Hunting Guide – Humpback & Crocodiles
Hunting Guide – Daily Hunting Quests
Hunting Guide – Last Words