Path of Exile: Atlas of Worlds Patchnotes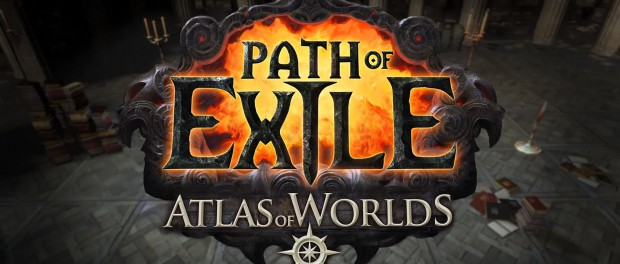 The Patchnotes for Path of Exile: Atlas of Worlds were just released!
A few changes that need a personal mentioning:
The Atlas of Worlds lets you track your progression through Path of Exile's map endgame. You can also use it to upgrade maps and add mods to the Atlas. It indicates which maps are connected to each other.
Well this was kinda obvious 😀
This patch introduces the new multithreaded engine features that should significantly improve game performance for most users. They were previously an opt-in beta test.
We will see if this reduces the lags caused by certain builds like CoC Discharge.
Added a channelled skill system. Incinerate, Flameblast and Wither are now channelled skills.
Well, let's see how this works out for those skills.
Added 22 new Unique items, including nine designed by supporters of Path of Exile. Eight of these new uniques can only drop from the Guardians of the Void, and four can only drop from the Shaper himself.
I doubt there will ever by a time one can have enough uniques!
The Prophecy system (previously a challenge league) has been added to the core game. You can now find and rescue Navali in The Climb.
This is a really nice change as it will give more content to any new league as well as opportunites to make some extra currency!
For Cast on Critical Strike, Cast on Melee Kill, Mjölner, Null's Inclination and Cospri's Malice, only one skill can be triggered per trigger event. The damage of Cast on Critical Strike and Cast on Melee Kill has been increased, as described in "Active Skill Gem Balance" below.
The spell that is triggered is determined based on the order in which it is socketed, and will cast supported spells in sequence, even across multiple attacks. These items and skills also have cooldowns which limit how often a skill is cast.
A pretty big "change" to trigger builds – let's see about the reaction of the community!
Discharge now deals 35% less damage when triggered.
Ouch!
Reach of the Council: Its added damage has been lowered from (25-40 to 100-115) to (15-30 to 70-95). Its local increased physical damage has been reduced from (50%-70%) to (40%-50%).
That was quite fast.
The chance of finding a Unique Strongbox has been doubled again.
It is no 0,0002% instead of 0,0001% 😀