Black Desert Online – How to prepare for the Merge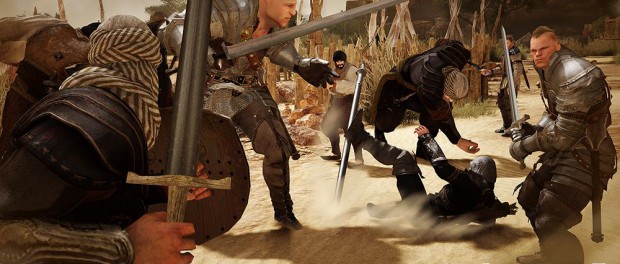 Greetings everybody,
As some of you might already know, today Kakao announced the Server Merge of all EU / NA Servers into a single Server for EU and a single Server for NA – both with 36 Channels.
There is one specific point I want to highlight:
3. What will happen to players with warehouses across multiple servers?

All warehouses will be merged based on region. Even if the total number of items a player keeps in storage exceeds 192 slots (which is the maximum capacity), each of the items that exceed the limit will be merged into the same Town's Warehouse. The items will show up in order of the time they were stored; the newest one first, and the oldest one last. As items are taken out of the warehouse, any items in the overflow slots will move into normal accessible slots.

You will not be able to put more items in your warehouse if it already has all available slots filled.
What does that mean? Well, to make it simple, all your wealth with be combined!
We can use this to our advantage by creating characters on the others servers for various reasons:
1. Achievements (a lot of Gold and some Cashshop Items)
2. More Lauren Coins > More Event Boxes
3. Hunting Bosses on all Servers
4. Gathering Loyalty
5. Black Spirit Adventure (thanks to Eridanos for reminding me)
6. Daily Scrolls
All those things can be combined to gain huge amounts of Silver in a short period of time. Some of you might have read my article about dedicated Boss Alts. What you simply do is to create a new character and start leveling him to level 55. You will receive close to 30,000,000 Silver per Server in addition to four Letter of Repayment. Once your character hits Level 51 you can also start doing the Field & World Bosses of each Server. (I highly recommend using the specific IHA Discord for that).
If you idle five hours a day on a server while e.g. fishing your will receive the 50 Lauren Coins which result in an additional 33 Lauren Boxes until the end of the Event (a total of 99 Boxes will be possible if you get all Coins).
Please Note: You only need to create a character per server for your region, NA and EU Server will still be seperated.
Good Hunt!