Black Desert Online – Guild Spotlight: Addicted – Croxus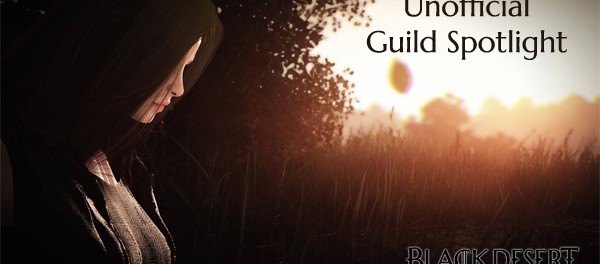 Warning: A non-numeric value encountered in /customers/7/9/a/urzasarchives.com/httpd.www/wp-content/plugins/mashsharer/includes/template-functions.php on line 866
For this week's unofficial Guild Spotlight, I have travelled to the European Black Desert Online server Croxus. The moment I took a closer look at the competitive scene in front of me, one guild caught my eye – Addicted, one of the leading guilds on the server.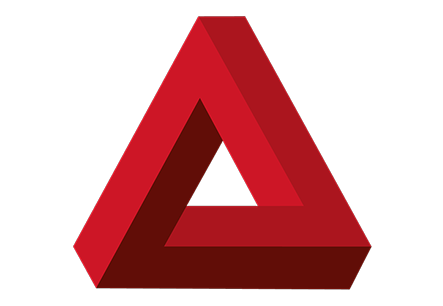 Being a foreigner on Croxus, I had to ask my way around until I finally found Ishkor, the guild leader of Addicted. After we talked a while, he agreed to an interview about his guild. Enjoy this look behind the curtains of Addicted and learn more about the guild that resides between the best Croxus has to offer!
Moving On to New Pastures
Roughly two years ago, Addicted was founded with the release of ArcheAge. Time has passed since the creation of this progress driven guild and Addicted has become a multi-gaming community that includes not only Black Desert Online but World of Warcraft and Counter-Strike: GO as well.
Back then, while Black Desert Online wasn't published in Europe, members of Addicted started testing and playing the game on the Korean and Russian servers. As result – they got addicted. Today, Addicted has members from all over Europe, fighting together to hold their position between Croxus's best.
A Simple Goal
"Our most important goal, when playing Black Desert Online, is to have fun together!" Ishkor opens. One could call this a fairly casual goal for a guild but the question is: What is Addicted doing while they have fun together?
Since the beginning of Black Desert Online, Addicted always honed their members skills. In the early days they focused on building a strong foundation for their community combined with fighting others for the top ranks on the scoreboards. Once they had achieved that, Addicted started to shift their focus onto their actual combat strength, including the gear and level of their members, to prepare for the upcoming Siege and Node Wars.
To keep up their performance, Addicted is always on the lookout for new and exceptional players. The criteria for applicants are fairly straight: The guild is looking for active and progress driven players which have the willingness to learn and want to improve themselves to keep growing stronger.
About Records and Allies
To motivate all of their members to improve, the first objective Addicted set, was quite a huge one: "We set our goal to take and keep Calpheon as long as possible!" Ishkor explains. Addicted was able to hold that objective from the 15th June until recently. On the 15th of October, four of Croxus top guilds (Ginnunga, Ember, Sanguine, and Dishonoured) allied up to overthrow the reign of Addicted.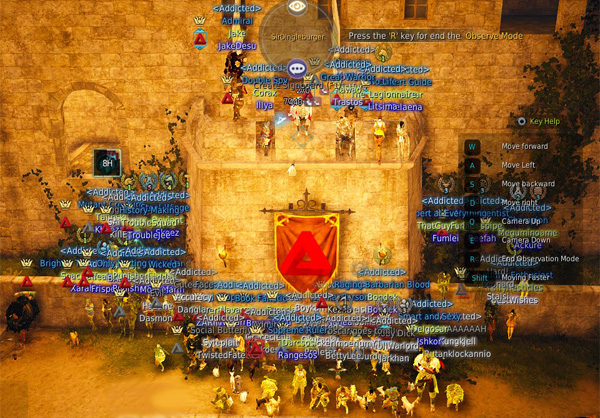 In a battle worthy of songs they threw all they had against the reigning guild of Calpheon and with less than 30 minutes left on the clock, they were able to liberate the castle. "It was one of the most fun weekends we had in Black Desert Online until now.", Ishkor tells: "Our enemies executed their plan perfectly and I want to thank everyone who participated in that fight, including those who gave us a run for our money!"
One of the reasons, Addicted was able to hold Calpheon for four months straight, is certainly their preparation. Together, with their allied guild Leviathan, they continuously practiced tactics and strategies to be prepared for any possible situation. Unfortunately, Leviathan has become somewhat inactive in the past few months but they still keep up their alliance.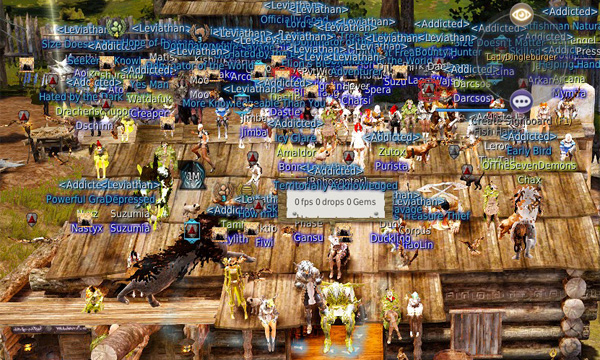 Bonds Between
Addicted has fought against quite a few guilds until today and while one of their stronger rivals, Nihilium, already quit the game, another guild kept fighting against them over and over again.
"If you asking for our most noteworthy rival, I'd say ShadowElite. We had countless battles against them and they are worthy opponents, that not only brought the PvP to us but also doing a great contribution to the general competition on Croxus. Despite our disagreements in the pasts we respect them as enemies and the only reason we ceased combat with them is to pay back those guilds that have joined forces against us!" Ishkor expounds.
The war between Addicted and ShadowElite was definitely one of the reasons for the strength Addicted has today. Those fights have turned the guild into a well oiled machine while all members contributing to a common goal. Every member of the guild is dedicated and focused on their comrades. Helping out each other, regardless of the situation is just a normal thing for this big family of capable individuals. Ishkor adds: "That is our key to success and the very reason why we are considered one of the strongest guilds on Croxus!"
This is Just the Beginning
Despite being thrown out of Calpheon for now, Addicted keeps their goals high. Instead to rest on their laurels, new plans were already made and they want to make sure the competitive scene on Croxus stays healthy. Active PvP and the participation in the upcoming sieges are only one part of it.
"There are always obstacles in your way and overcoming those obstacles is the key to achieving your goals. We will keep improving to ensure that our fights on Saturday… no on every day of the week are keep being fun!" Ishkor proclaims.
Brevity is the Soul of Wit
To close this week's spotlight I asked Ishkor for a statement he likes everybody to know and to keep in mind when talking about Addicted. This is his response!

"If you cannot beat us, join us!"

What are your experiences with Addicted? Have you fought with or against them or did you encounter them in a different situation? Let us know in the comments below!

If you want your guild to be featured in one of the upcoming unofficial guild spotlights send me a message, including a short overview about your guild and your achievements, here or contact me on any IHA Discord. I am going to feature guilds (PvE, PvP and PvX) across all servers (including the NA servers). Currently I am looking for a guild from – Jordine, Uno or Orwen but guilds from others server may contact me as well!

Warning: count(): Parameter must be an array or an object that implements Countable in /customers/7/9/a/urzasarchives.com/httpd.www/wp-includes/class-wp-comment-query.php on line 399