Need your Help! RIP – HD 7950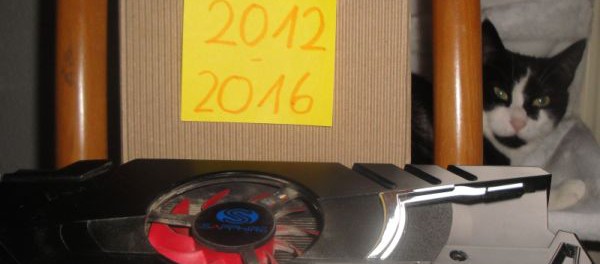 Hey!
Today something in private matter: This morning my HD 7950, which supported me extremely well over the last four and a half years, went to eternal sleep.
Currently I am using my old card (a 5850) while checking my options. A new decent card is ~300 bucks, which my pocket is currently not capable of. So I have decided to bite the bullet and ask you guys for a helping hand!
Any help in my quest for a new graphic card, is much appriciated!
Thanks to everybody who donated! My new graphic card is ordered!
300,00€ / 300,00€ (last update: 5nd February 22:30 CET)
107,00€ by my wife
18,00€ by A.B.
50,00€ by T.O.S.
5,00€ by I.B.
120,00€ by Santa Claus